E3 The Best of Gaming
June 12-15, 2021
E3 Key Takeaways
We all know the pandemic has disrupted the world of commerce, accelerating shifts in the way brands partner with platforms to unlock growth. Across the dizzying landscape of activations, experiences, and virtual events, where should brands be focusing their investments?
Based on 2020's global revenue, the gaming industry comes out on top! Far outranking the movie box office (by 14x the revenue), recorded music (8x the revenue), and home/mobile entertainment (2x), the Gaming industry - from console, mobile, to private computers (PC) - is valued at over $175 billion, experiencing double digit growth last year and that's excluding in-game ad revenue. A huge part of this growth can be attributed to the 2020 pandemic driving at-home entertainment to new heights as well upward trends within gaming platforms (ex. Twitch), esports sponsorships, and gaming partnerships.
While the gaming industry has never been more successful, most marketers are still focused on creating one-dimensional sponsorships that generate vanity metrics, such as brand awareness, with no direct link to sales. As you consider your own gaming budget, does the bulk of your funding go toward esports sponsorships, naming rights, logo placements, teams, leagues, streamer endorsements, licensing, and Twitch ads? If so, you might be lacking that holistic gaming strategy that ladders up to your overall business objectives.
For "entertainment commerce" to be effective, you need to put people, brand and customer experience at the center of everything you do, with a bias towards action plus measurement to keep iterating success. Some recommended KPIs include retail specific sales year-over-year, incremental display, market share, media engagement (CTR), and build the basket/growth category. Ideally you can use this data to negotiate your future gaming partnership deals to ensure that it is designed for maximum short-term and long-term growth.
We virtually attended E3 (June 12-15), gaming's biggest annual trade event, to curate the latest updates and trends to help take your commerce partnerships to the next level:
2021 Gaming Trends to Watch
Expansion of Iconic Franchises

This past holiday season featured two major next generation console releases in the PS5 and Xbox Series X so the focus was more on the games at E3 2021. This year's event showcased highly anticipated sequels to proven franchises, launching on PS5, Xbox Series X, Nintendo Switch and PC. Partnership friendly titles include:

Legend of Zelda: Breath of The Wild 2 (2022)
Mario + Rabbids: Sparks of Hope (2022)
Avatar: Frontiers of Pandora (Holiday 2022)
Explosive Entertainment Category Growth

No surprise to avid gamers, the most popular video game genres released at E3 were Action, Adventure, Strategy and Simulation, generally being rated "T" for teens as most major sports/wellness franchises (Madden, NBA2K, FIFA, etc) release games annually, rewarding their enormous community of devotees.
Accessibility and Subscription Services On-Demand

Last week Xbox took the stage to offer details on how it is evolving its cloud platform to put consumers at the center of gaming. Plans are to execute through their subscription service, Game Pass ($9.99 per month), with over 100 titles that can be played across numerous platforms. Nintendo Switch online is following in their footsteps with their own subscription service.
Gaming in 2021 + How Brands Can Do It Right
Storytelling -- Authenticity and Relevance now more than ever
Brands who appeal to gamers are those who show up 'without intruding,' as gamers are known for being protective of their culture and are weary of corporate clout, but that doesn't mean they are dead set against brands partnering with games especially if it can enhance their gameplay experience.
During a 2019 survey of gamers, it was found that 62 percent of gamers spent money on expansion packs to gain more content to enhance the original game. More reason why brands should consider in-game content as a purchase incentive.
61% of gamers who have been exposed to sponsored content find it more fun.
For this reason, brands should adapt to the environment and share the same purpose (e.g. CPG brands providing exclusive in-game content, Bose for endemic headphone/sound enhancement).
Brands that solve a real problem or connect with relevance, are going to level up the experience and see better engagement. Take cues from brands that pride themselves on creating their own stories within gaming such as Wendy's, who insert themselves into Fortnite's Food Fight gamemode, encouraging players to destroy all burger freezers to push their "fresh, never frozen beef" message.
Community - Reaching the right stakeholders
To unlock the partnership's true potential, you need to align with the right demographic and the precise retailer/shopper criteria. There are many misconceptions around gamers; building an understanding of the culture will enable brands to truly understand the gaming community.
56% of gamers are more likely to have a creative hobby
32% are more likely to meditate regularly
Exploring these kinds of characteristics gives critical insight into how we should be interacting with and elevating their digital experience.
Omnichannel - Create Deeper Experiences that Connect to Commerce
When we acknowledge how Xbox invests their digital services to an anywhere/anytime positioning, the appeal to younger audiences is clear.
Gaming has evolved from being a source of entertainment to truly being embedded into culture
Younger generations are leveraging their online environments to build digital extensions of their personality
The dramatic e-commerce growth over the past 18 months offers an even wider creative canvas for brands to present immersive, culturally-relevant experiences that convert along a holistic consumer. Consider how to harness audience insights to present and personalize against this audience's emotional and functional needs.
Commerce - Incentivize with Rewards
Gamers like to be rewarded, whether that reward is:
XP points (experience)
Badges
Costumes for their character
They are highly desirable and push gamers to play further. These principles also apply in life, and brands that can utilize that virtual vs real-life reward system, will reap the benefits. Now is the time to level-up connected commerce across the real-life / digital border.
Contributors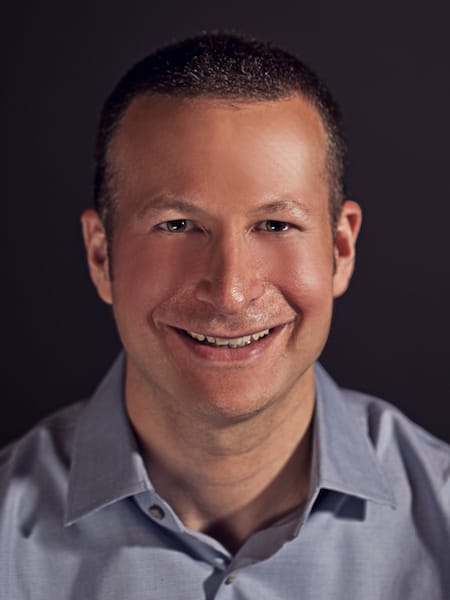 Jon Goynshor
VP, Head of Partnership Marketing at VMLY&R COMMERCE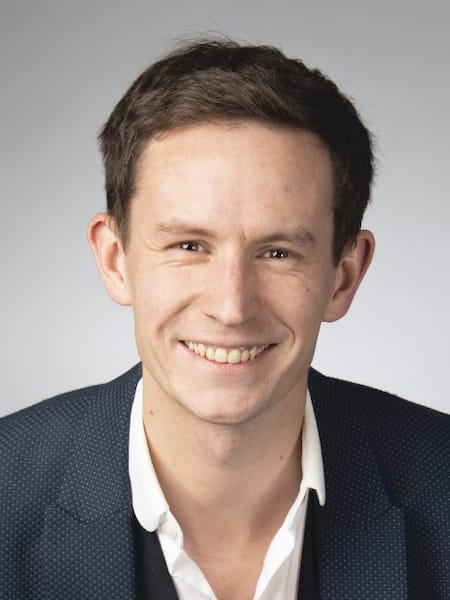 Michael Breen
Director, Digital Strategy at VMLY&R COMMERCE
Interested in getting in touch? Contact Jon.Goynshor@vmlyrcommerce.com